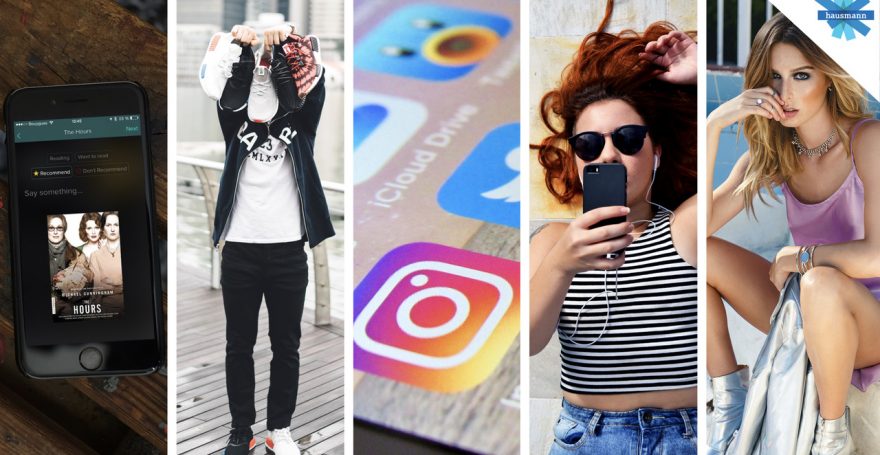 March 10th 2018
5 you may have missed in February
Here's a round up of what's caught our eye in the world of marketing communications. This month we have:
#1 – What's all the fuss about Vero?
Unless you have been hiding under a rock for the last two weeks, you would have heard of Vero, the new ad-free social platform that everyone is talking about. Vero, which means "truth" in Italian, positions itself as an honest and transparent social network which is pretty ironic considering the shady past of its founder. We gave Marketing Magazine our two cents on whether we believe Vero can take on the big guns…
#2 – The impact of influencer marketing on brands' overall efforts
Influencer marketing is one the fastest growing marketing channels and is becoming a core element of many brand marketing budgets. The main problem facing most marketers is how to measure the effectiveness of influencer programs. A recent study led by influencer marketing platform #paid and Nielsen Consumer Insights is analysing the effectiveness of influencer campaigns compared to traditional mediums such as 30 second TV spots and digital pre-roll ads. The findings highlight that while TV builds initial awareness and interest, influencer marketing wins over the hearts and minds of consumers.
#3 – Multimillion-dollar marketing shift coming to Instagram
As a result of the recent Facebook News Feed algorithm change, the launch of advertising products on Stories and the popularity of influencers, there's a multimillion-dollar marketing shift coming to Instagram. A recent research piece by analytical tool Socialbakers highlights that Instagram is increasingly growing its share of ad revenue. This rise is mainly due to the fact that Instagram drives the most user engagement compared to its main competitors Facebook and Twitter.
#4 – Personalisation and the era of individualised mobile experiences
With the improvements in mobile technology, consumers' expectations have changed and people are now fully expecting personalised offerings and contextual services when they need and want them. Personalisation is therefore becoming a crucial part of brands' marketing efforts. This report compiled by mobile engagement platform Vibes is designed to help businesses further understand the differences between customisation, personalisation and individualisation. It also outlines how mobile personalisation can engage customers to ultimately increase revenue while also shedding light on what the future of personalisation in marketing holds.
#5 – The beauty industry: How to compete in the age of Amazon and YouTube
The beauty industry is changing rapidly and becoming an incredibly competitive market. A study by Hitwise outlines the different challenges that beauty brands are facing today including how Amazon is dominating the beauty sector. It also shows the impact of new independent beauty brands and the power of beauty influencers and vloggers for shaping trends… In order to survive, beauty brands need to adapt their strategy and turn challenges into opportunities – read how here.
If you wish to receive this monthly selection straight in your inbox, feel free to sign-up here.