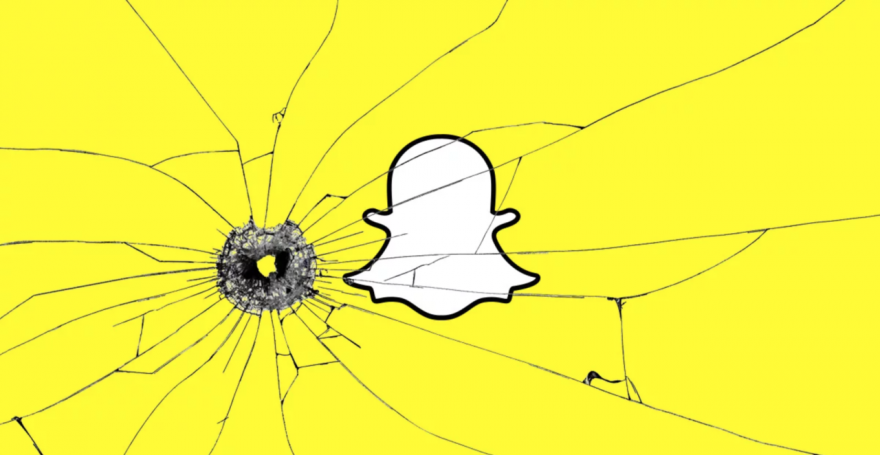 April 10th 2018
Snapchat might be about to make the same mistake as Facebook
As Snapchat opens up its API to developers, Amaury Treguer ponders if the social platform is about to make a big, Facebook-sized mistake.
Snap recently launched a new beta version featuring a tab called "Connected Apps". The update means third party developers may soon be able to access Snap's APIs to build social logins.
It works in much in the same way as Facebook does (or perhaps more accurately: did) in allowing users to log in to apps and websites using their Facebook accounts.
Pre-Cambridge Analytica, most Snap users would have found this new functionality handy, but in the wake of the crisis, the timing is unfortunate to say the least.
At the best of times, opening your API is like opening a can of worms. You have to question the real intention behind it. Not surprisingly, thousands of users are already doing so on Reddit. As one commenter points out: "Wasn't Snapchat originally a way to send photos without anything being stored?"
Snap's social login feature is far from new. In fact, most social platforms offer it, but its success does heavily rely on the platforms' terms of services and the honesty and integrity of the developers that build them.
The main issues are around the privacy of the data and concerns around what third party developers are able to track and do once they have collected users' information.
To put the issue into perspective, when Dr. Aleksandr Kogan, a researcher from Cambridge University, created the personality test app called "thisisyourdigitallife" using Facebook's login feature back in 2015, people were using their Facebook account to access it in droves.
Little did many of those people know that in the background, the app was harvesting all of the users' personal data as well as the data belonging to their Facebook friends too. So with 270,000 people opting-in, the app developer had access to the data of no less than 30 million Facebook users. And it was invaluable data – locations, interests, photos, status updates, check-ins, you name it.
All this became problematic when Kogan shared this data with Cambridge Analytica. As we all know now this data was used by the firm to influence the US election, Brexit and several other political and economic events of global importance.
From a simple personality test sprang a global crisis affecting the lives of millions thanks to a "glitch" in the Facebook terms of services (that since then has been fixed). If you want to know more about the detail, take a look at this Q&A by Channel 4 News, which retraces the whole situation and details exactly what Cambridge Analytica and Facebook are accused of.
But let's return to Snap. Currently the social platform's advertising API allows brands to buy ads or filters through third-party dashboards without the help of sales representatives. But it doesn't let them use their accounts to connect with other apps – except two apps so far: Bitmoji (an App that Snap has owned since 2016) and Shazam.
However, the latest "Connected Apps" tab within the settings page suggests Snap might think of opening this to others.
According to a Snap spokesperson in this recent Engadget article, Snap will not be sharing user-identifiable information or friend network information with third party developers. Here's hoping that remains the case, but only time will tell.